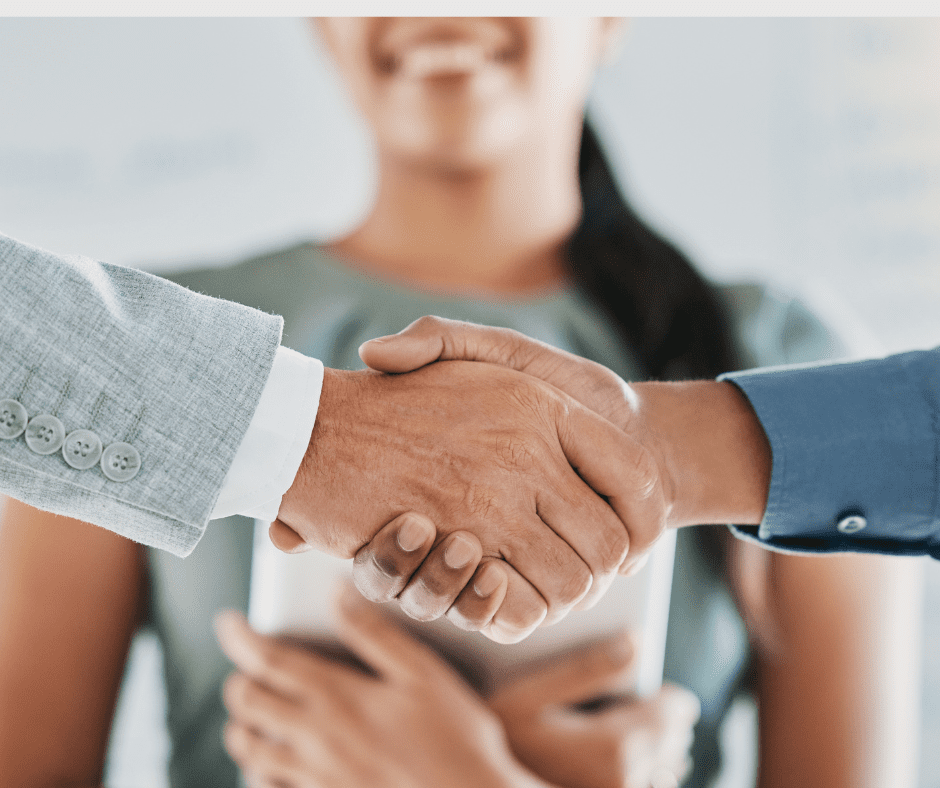 At Kolme Group, we recognize the immense value of strategic partnerships in propelling our success to new heights. Our partnerships serve as the pillars of our growth, enabling us to expand our horizons and offer unparalleled solutions to our clients.
By joining forces with industry leaders and experts in various domains, we create a powerful network of collaboration and knowledge sharing. These partnerships empower us to tap into diverse expertise, leverage cutting-edge technologies, and access resources that amplify our capabilities. Through this dynamic ecosystem, we stay ahead of industry trends, drive innovation, and enhance our service offerings. Together with our partners, we are shaping the future of our industry and unlocking limitless opportunities for our clients.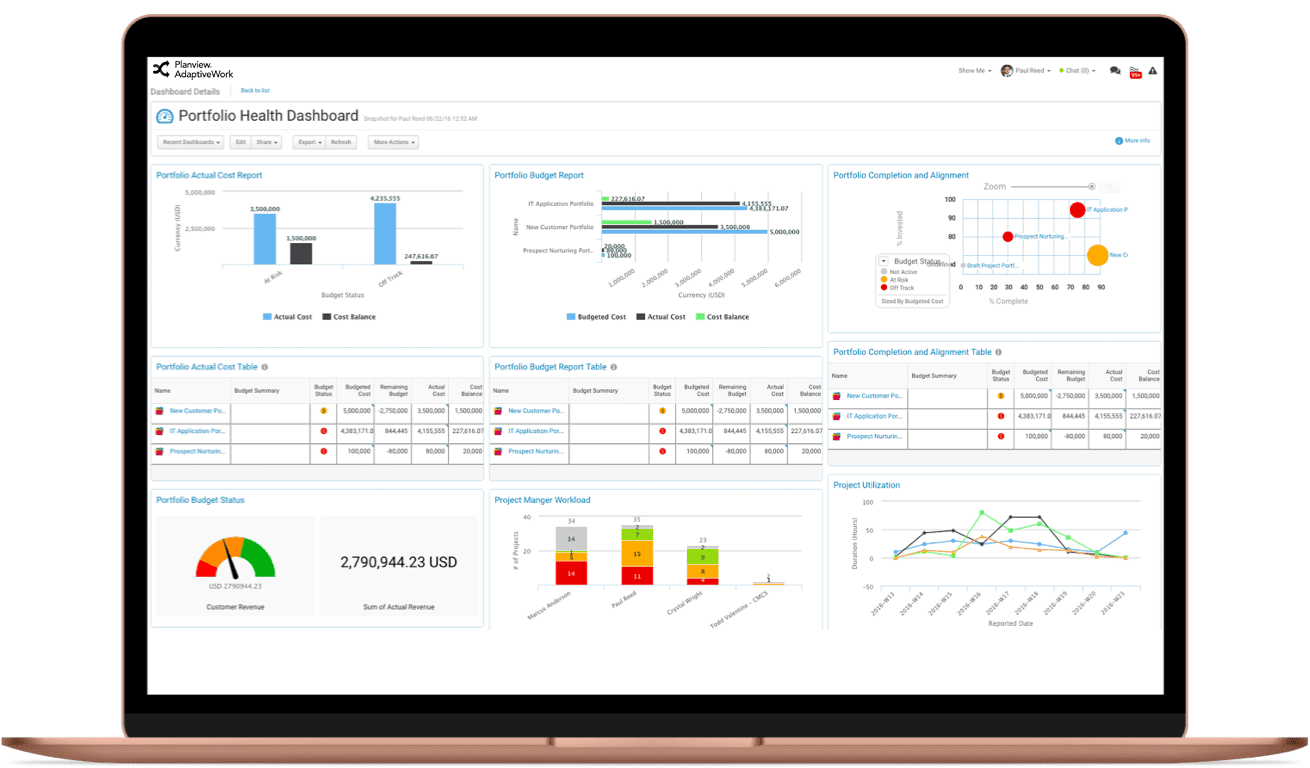 Planview
We've been a proud preferred partner of Planview AdaptiveWork since 2017! We have helped hundreds organizations, ranging from small enterprise to Fortune 100 and global NGOs achieve success in this unique and configurable system. Kolme Group has supported AdaptiveWork in many different ways over the years of our partnership: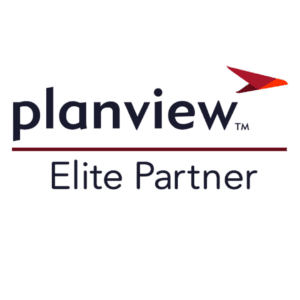 Professional Services
We've been a proud preferred partner of Planview since 2017! With specializations in AdaptiveWork and AgilePlace, we have helped hundreds of organizations implement AdaptiveWork.
Customer and Partner training
We have created many foundational video training content for AdaptiveWork along with being trusted to teach new partners best system practices so they can develop their own professional service packages for AdaptiveWork customers.
Kolme University
Knowledge is power when it comes to managing your new AdaptiveWork solution, which is why Kolme Group developed Kolme University. Our aim is to empower your team so you don't have to rely on external resources to manage AdaptiveWork. Learn best practice configuration skills though step-by-step instruction at Kolme University.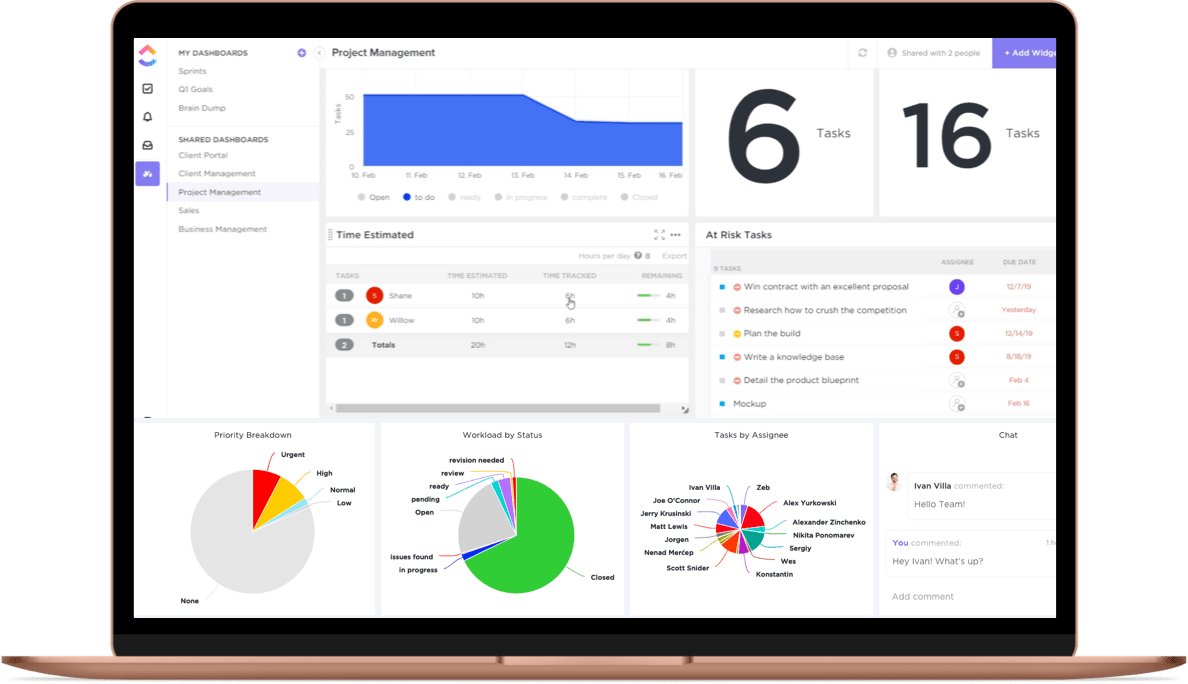 ClickUp
Our clients needs are all widely unique and we strive to meet their demands with easy and simple solutions. That's why we've chosen to partner with ClickUp, a system designed to replace & reduce the need for multiple productivity apps that might currently be used to run your business. The idea is to have one place for all your work and instantly bring your team together.
Kolme Group provides a white glove onboarding experience, unlike any other, in ClickUp by creating a custom implementation plan based on your requests. By offering over 1,000 integrations to broadly used productivity apps, ClickUp solves many of your business efficiency issues.

Easy Business:
Add Kanban Boards, Gantt charts, Calendars, and more alongside docs, conversations, reminders, spreadsheets, and embeds to keep all of your work in one place.
Gain Transparency:
View others people's profiles to see what they are working on and what they'll work on next for ultimate and unprecedented transparency.
Work Together:
ClickUp's 'Spaces' are completely customizable, so every type of team can work together while using their own Space. Use a simple space for something like customer service and a complex space for engineering.
Be Involved:
View every single task across your team in any way that you want. Sort, filter, and manage all tasks at a birds-eye view.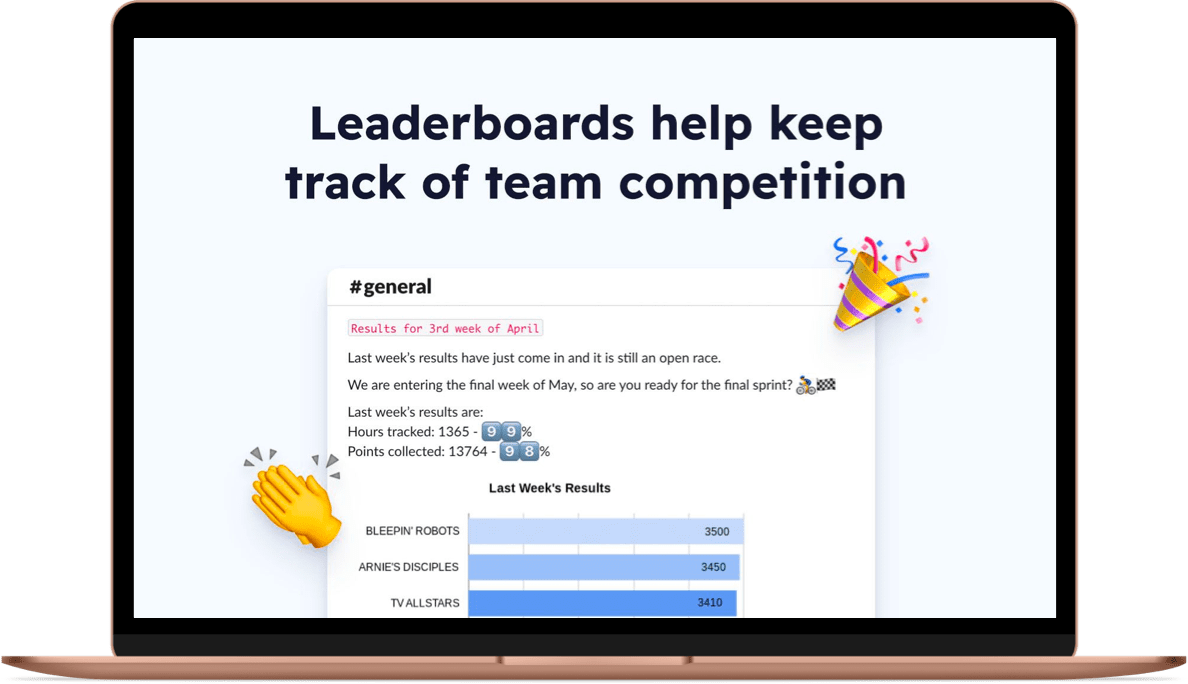 TimeJam
At Kolme Group we understand the impact proper Time Tracking can make for our customers. That's why we've chosen to partner with TImeJam and include this tool with our Organizational Change Management services! We know that your team's discipline in tracking time is directly impacting the financial numbers of the business. By making it playful with TimeJam, you will motivate your team to track time on a daily basis, so every hour is counted for. TimeJam applies a spectrum of tactics to keep your team engaged in tracking time on a daily basis.‍
Gamification:
Friendly competition, monthly rewards, and peer recognition makes time tracking much more engaging.
Social:
By making time tracking a team effort, you suddenly have your colleagues cheering for your time entries.
Humor:
Communicating on numbers doesn't have to be boring. TimeJam has a huge catalogue of GIFs and Emojis to keep everybody engaged.
Performance:
Regular updates on team and individual performance nudge everybody to up their game.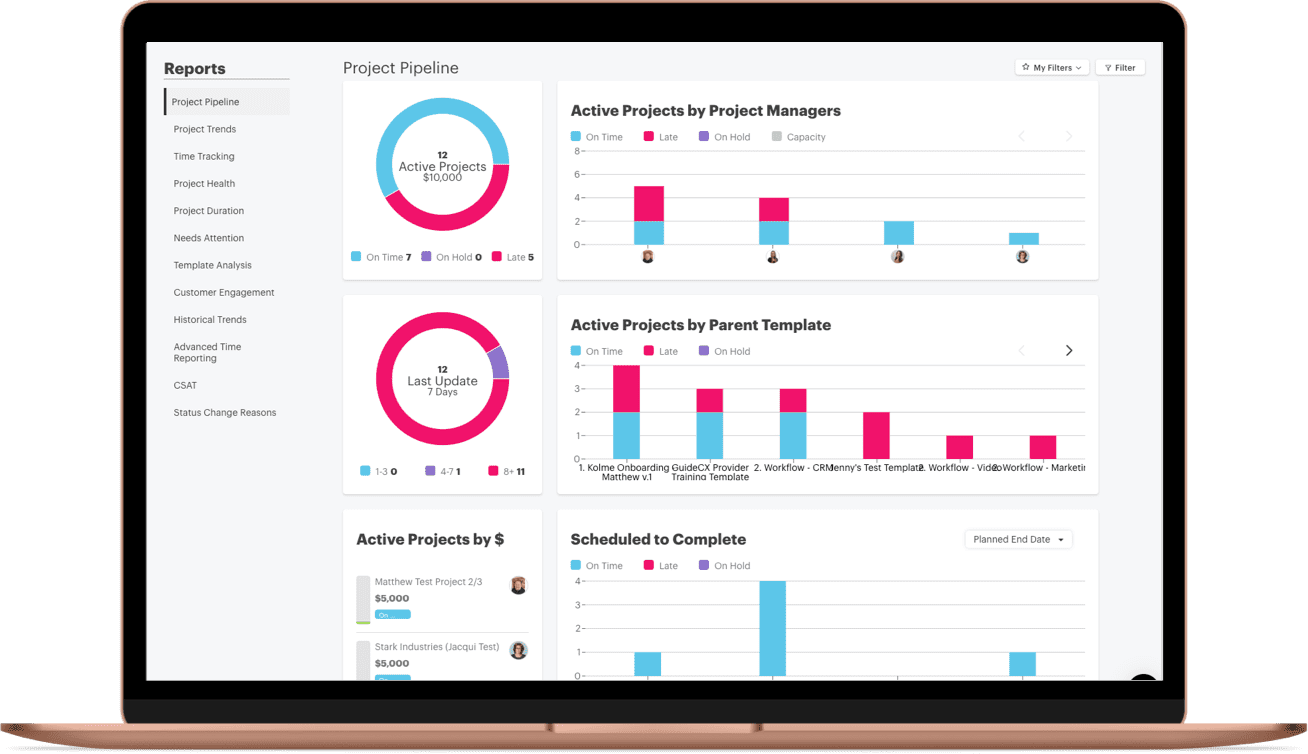 GUIDEcx
GUIDEcx was founded on the principle of creating a better customer onboarding experience and built their reputation on helping customers take innovative paths for complex problems. Kolme Group extends that principle in the services that we provide to get GUIDEcx setup and working for your organization.
Our approach is not cookie-cutter and is tailored to your needs. We've built our reputation on being customer-centric and helping our clients implement SaaS tools that help transform their business.
Professional Services:
We have a wide range of Services to support you no matter where you are on your GUIDEcx journey. From process analysis to onboarding and training – our services are meant to set you up for long term success.
Integrations:
With Integrations,  you can connect anything to GUIDEcx via native integrations, Zapier or GUIDEcx's open API.  This allows you to maximize and leverage the power of GUIDEcx.
Automating Work:
Are you tired of struggling to onboard clients or complete implementations consistently and on time? Do you feel pressure to increase the number of projects your project managers can handle? Do you have repeatable tasks that are done inconsistently or are a drain on your resources?
At Kolme Group, we understand the challenges you face and we're here to help.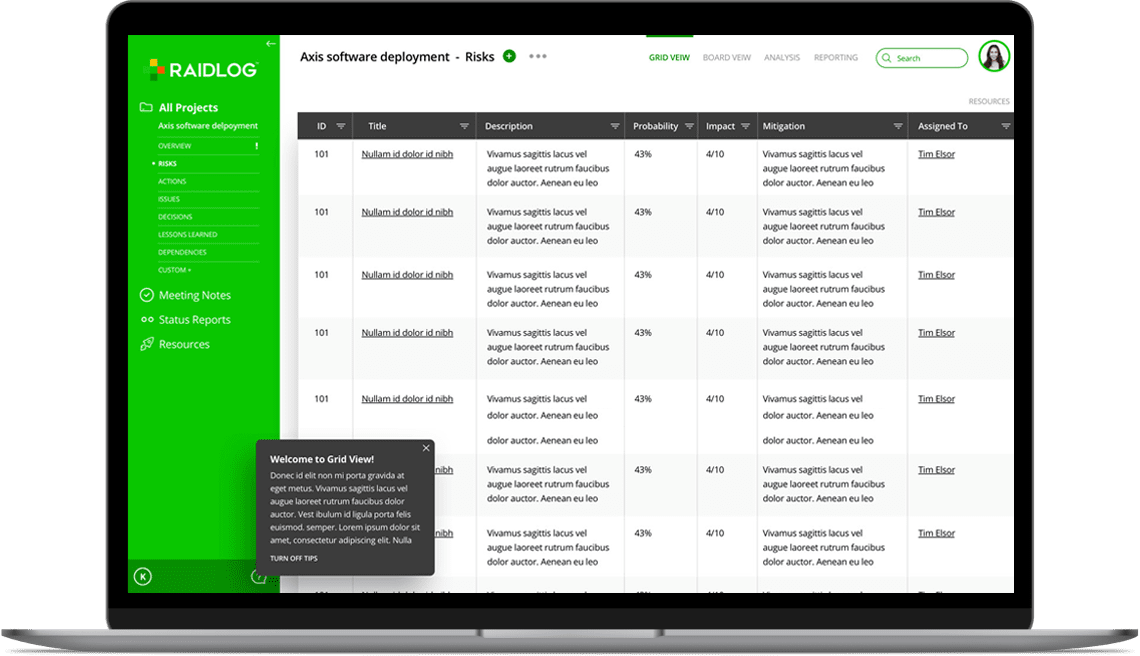 RAIDLOG
Projects don't go wrong because of a project plan or user stories. They go wrong because of unmanaged Risks, neglected Action Items, unresolved Issues and poor Decision making. Keeping on top of your RAID (Risks, Action items, Issues and Decisions) keeps you and your project out of trouble.
Dynamic Project Visibility: Gain real-time insights into your projects, ensuring informed decision-making and proactive risk management.
Seamless Collaboration: Foster teamwork effortlessly with RAIDLOG, promoting streamlined communication and enhanced project efficiency.
Integrative Power: Integrate RAIDLOG with your favorite tools, such as ClickUp and Planview, for a unified project management experience, maximizing productivity.
Cost Savings: Utilize RAIDLOG's robust features to save significant resources and optimize project outcomes, delivering substantial financial benefits.
Thank you for TRUSTING us with
your PPM SaaS needs